The Curtain Fig Cycle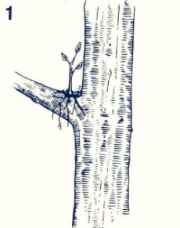 A seed is deposited in the host tree's crown in bird, possum, tree kangaroo or rat droppings.
The seed germinates and its first root begins to descend to the soil.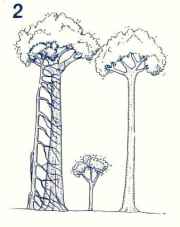 Enriched by the soil, the fig develops aerial roots which encircle
and eventually strangles the host tree.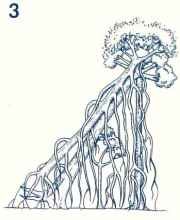 This stage is unique in the development of the Curtain Fig Tree.
The host tree falls into a neighbouring tree and vertical fig roots descend
from its leaning trunk to form the curtain like appearance.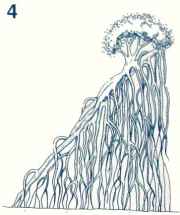 Eventually the host tree rots away leaving the free standing Fig Tree.